Department of Early Childhood Education 
For general inquiries about the Raising Raiders program, please email preschool@nutleyschools.org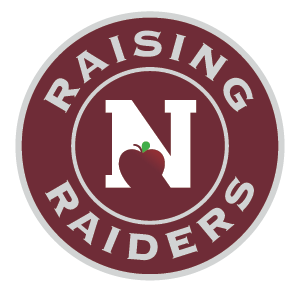 Tuition-Free Full-Day Preschool
23-24 Enrollment Application Form
If you would like to submit an application for enrollment for the Raising Raiders PreK program for the 23-24 school year, please click HERE. 
Currently enrolled students do not need to submit another application. Students on the 22-23 waitlist but not enrolled WILL need to complete another application.  Completion of this application does not guarantee placement. 
Our lottery for 23-24 is complete. Families have been notified if they were selected or placed on our waitlist. Any applications for students received after 3/20/23 will automatically be placed on our waitlist. We will continue to reach out to families on our waitlist if and when a seat becomes available. 
Families should formally respond to the district by contacting April Vitiello at avitiello@nutleyschools.org by March 31st indicating if they are accepting or declining the seat in our program. Please note you are accepting a seat in our program not a particular location. Student placement in the program is at the district's discretion and will be communicated at a later time.
Selected students will have until April 28th to complete the registration process. Failure to complete registration will result in us offering the seat to a student on our waitlist. 
Raising Raiders PreK Program Information 
Nutley Public Schools is fortunate to have the opportunity to provide free, high-quality preschool to enrolled students. We provide a 6 hour school day program, Monday through Friday, for our 3 and 4 year old students. Hours are typically 8:45-2:45 but are subject to vary depending on the location. Raising Raiders follows the Nutley Public Schools calendar, in all locations. 
AGE REQUIREMENT: In order to be eligible for a 3-year-old class, your child must be 3-years-old by October 1, 2023.  In order to be eligible for a 4-year-old classroom, your child must be 4-years-old by October 1, 2023.  
All students must be a resident of Nutley in order to maintain enrollment in our program. 
Preschool for Students with Disabilities
Preschool students with disabilities may be eligible for special education services as indicated under federal law, IDEA, and state law, N.J.A.C. 1:6A. In order to receive special education services, the pre-school child will need to be referred to the Child Study Team for evaluation. Children may be eligible for services on the day of their third birthday. The initial referral should be directed to the Director of Special Services. Once a referral is received, a meeting will be convened with the parent and the pre-school Child Study Team. If the parents and the child study team agree to conduct an evaluation, an evaluation plan will be designed. An evaluation plan typically includes a multi-disciplinary set of evaluations such as a cognitive assessment, social assessment and a speech and language evaluation. Other evaluations may be added if needed. Once the evaluations are completed, an eligibility meeting will be held to determine the student's eligibility for services. If the student is eligible for special education services, an Individual Educational Plan (IEP) will be developed and services will be initiated. Please visit the Special Services page for more information. 
Scholarly articles on the Benefits of Preschool
https://www.gse.harvard.edu/news/uk/19/08/lasting-gains-preschool
https://www.ncsl.org/blog/2018/01/12/long-term-benefits-of-preschool-for-real-or-fadeout.aspx
https://earlylearningin.org/wp-content/uploads/2018/08/fadeoutfaq.earlylearningindiana.pdf
https://equitablegrowth.org/sustaining-preschool-gains-can-help-the-benefits-of-early-childhood-education-endure/
https://hechingerreport.org/pre-k-researchers-cant-get-past-the-third-grade/
https://www.sreb.org/sites/main/files/file-attachments/fadeoutonepager_final.pdf