Elizabeth Stoffers MHSc BSN CSN-NJ RN
973-661-8873
I

mportant COVID-19 information can be found at:
https://www.nutleynj.org/news/category/382/ - COVID-19 information from the Nutley Department of Health
https://essexCOVID.org/ - information on COVID-19 from Essex county with testing and vaccination sites. From personal experience Essex County is doing an incredible job getting shots into arms.
https://covid19.nj.gov/ - State of NJ website with information on COVID-19, includes symptom checker and state testing sites and vaccine scheduler.
https://www.cdc.gov/coronavirus/2019-ncov/index.html - State of NJ gets it's guidelines from the CDC. However, at times the State of NJ's guidelines are stricter than the CDC guidelines.
https://www.cdc.gov/coronavirus/2019-ncov/community/schools-childcare/schools-faq.html - frequently asked questions for Administrators, Teachers, and Parents.
I have been a nurse for over 35 years! I graduated from Nutley High School and attended Rutgers University, graduating with a Bachelor of Science degree in Nursing. I worked as an OB/GYN Nurse at  Saint Barnabas Medical Center in Livingston since graduation until January 2020. I have had the greatest pleasure of meeting some of my "special deliveries" 12 years after their actual "birth"day as students in the middle school.
I was "recruited" into school nursing by John Walker when my three children attended Yantacaw School and he was their principal. Mr. Walker convinced me to obtain my School Nurse certification and arranged for me to do my student teaching in the Nutley school district. I was mentored by the best: Mrs. Flannery the School Nurse at Yantacaw School and Mr. Chern while teaching Health at the Middle School. I have since completed my graduate degree in Health Science along with post-graduate studies in supervision and special services.
I have been the School Nurse here at JHWMS for over fifteen years. I do yearly screening on all the students for Height, Weight, and Blood Pressure and screen all the 7th graders for Hearing and Scoliosis and the 8th graders for Vision. If parents do not want their child screened they can send a letter to the school and just ask their child to remind me on the day of screening. I keep and update physical forms on all students including their immunizations so that the district is compliant with state mandates. I also see the students on a daily basis caring for anything from paper cuts to the occasional trauma. If your child has medical concerns give me a call and I will make sure they have the accommodations they need.
Guidelines for Illnesses (updated COVID-19 guidelines 1/8/21)
*** Please understand that information is changing as data is gathered. This was a January 08, 2021 memo from the NJ Department of Health. If you have different information please contact myself or the school during regular school hours.
In the latest communication from the State of NJ Department of Health schools have been instructed that "any child with COVID-19 compatible symptoms should not return to school until they have either received a negative viral test (molecular or antigen) for SARS-CoV-2 or
They have completed an isolation period of at least 10 days since the symptom onset and at least 24 hours after resolution of fever without fever-reducing medications with symptom improvement. A purely clinical alternative diagnosis would no longer be accepted."
The NJ Department of Health further clarified "students with COVID-19 compatible symptoms are defined in NJDOH K-12 school guidance using  CSTE/CDC case criteria definition as those [students] who have:
At least

two

of the following symptoms:  fever (measured or subjective), chills, rigors (shivers), myalgia (muscle aches), headache, sore throat, nausea or vomiting, diarrhea, fatigue, congestion or runny nose; 
OR
At least

one

of the following symptoms: cough, shortness of breath, difficulty breathing, new olfactory disorder [loss of smell], new taste disorder."
The NJ Department of Health continues with "COVID-19 testing is not required for students who do not meet either of the above criteria to return to school. Additionally, for students with chronic illness, only new symptoms, or symptoms worse than baseline should be used to fulfill these criteria."
In the latest communication (02/12/21)  from Superintendent Dr. Julie Glazer and Nutley Board of Education President Charles Kucinski Covid-19 testing will be available to pre K-12 students if requested.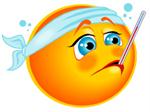 General guidelines for illnesses (pre-Covid):
• Call the Main Office if your child is going to be absent 973-661-8871.
• Send in copies of medical/dental notes.
Many parents ask, "When is my child sick enough to stay home from school?" This is not always an easy question to answer! I hope that these tips can help! A child who is sick will not be able to perform well in school and is likely to spread the illness to other children and staff. We suggest making a plan for childcare ahead of time so you will not be caught without a comforting place for your child to stay if he/she is ill.
Most school policies state that you should not send your child to school if he/she has:
o Fever in the past 24 hours and/or Vomiting in the past 24 hours
o Diarrhea in the past 24 hours
o Chills and/or Sore throat
o Strep Throat (must have been taking an antibiotic for at least 24 hours before returning to school)
o Bad cold, with a very runny nose or bad cough, especially if it has kept the child awake at night
o Head lice – until your child has been treated according to the nurse or doctor's instructions.
If your child becomes ill at school and the school nurse feels the child is too sick to benefit from school or is contagious to other children, you will be called to come and take him/her home from school. It is essential that the school have a phone number where you can be contacted during the day and an emergency number in the event you cannot be reached. Please be sure that arrangements can be made to transport your child home from school and that childcare is available in case of illness. If your daytime or emergency phone number changes during the year, please notify the school immediately.
Please call the school's Nurse's Office if you have any questions or concerns 973-661-8873 or email me at estoffers@nutleyschools.org during regular school hours.

IMMUNIZATIONS NEEDED FOR MIDDLE SCHOOL

DTP (3 doses) including Tdap after 10th birthday
Polio (3 doses)
Measles (2 dose) Mumps (1 dose) Rubella (1 dose) OR MMR (2 doses)
Varicella (1 dose)
Hepatitis B (3 child doses OR 2 adult doses - age 11-15)
Meningococcal (1 dose) upon entering Grade 6 and 11 years old

Mantoux is ONLY required for new students entering from outside the country from certain countries that have a high incidence of tuberculosis.
HPV Vaccine 
More than 9 of every 10 cases of cervical cancer are caused by HPV. Cervical cancer can be largely prevented by HPV vaccination.
Every year in the United States:
Nearly 200,000 women are estimated to be diagnosed with a cervical precancer, or abnormal cells on the cervix that can lead to cancer.
11,000 cases of cervical cancer are caused by HPV.
Over 4,000 women die from the disease.
Cervical cancer was once the leading cause of cancer deaths among women in the United States. HPV vaccine and cervical cancer screening have made it one of the most preventable cancers. Even women who have received HPV vaccine should still get regular cervical cancer screening starting at age 21 years. (https://www.cdc.gov/hpv/parents/cancer.html

The HPV vaccine is most effective when given to girls who are not yet sexually active; therefore, it is important to get vaccinated at the recommended age, ideally 11-12 years old. However, it is sometimes given to girls as young as 9 and women through age 26.
People receiving the HPV vaccine get a series of three shots over several months. For full protection, all three injections must be received.
https://www.nj.gov/health/cd/topics/hpv.shtml
https://www.cdc.gov/hpv/
FOOD ALLERGIES in SCHOOL
The middle school has a "no food in the classroom" policy. This policy is in effect the entire school year and is reinforced at monthly faculty meetings.
We have "peanut-free" tables in the cafeteria. Any student sitting at this table will have the ingredients of their lunch checked by a lunch aide. The food tables are wiped down after every lunch period.
Our school district utilizes an electronic Student Information System (S.I.S.). Once we receive medical documentation of a life threatening allergy from your child's doctor the information is added to the S.I.S. All of your child's teachers then have access to this as well as to a Health Care Plan document. The Health Care Plan document has information on the student's allergy, the signs and symptoms of exposure to the allergen, what to do if symptoms develop, and the names of delegates who have been trained in the administration of an epinephrine auto-injector. A copy of the Health Care Plan document is available to administrators, cafeteria and office staff, as well as substitute teachers and nurses.
We encourage students to carry their own epinephrine auto-injector but it can also be kept in the Nurse's Office. If in the Nurse's Office, it is kept in a locked cabinet; the building administrator has a key. There are also epinephrine auto-injectors located in the Main Office and throughout the building that are readily accessible.
All school-sponsored functions that your child will attend, will have an epinephrine auto-injector trained delegate in attendance. The student must have up-to-date medical documentation that must be submitted every academic year. Please make sure emergency contact information is correct in the portal and accurate information is included on permission forms when your child is attending field trips and/or after school functions.
Please include your child in the management of their food/environmental allergy.
Some specific topics to discuss are:
• avoidance strategies - not sharing food, not eating food prepared by persons who may not be familiar with cross-contamination
• symptoms of allergic reactions – mouth/throat, respiratory, stomach/intestinal cramping, rashes
• actions – the importance of when and how to tell others you are having an allergic reaction or think you may have been exposed to an allergen
• reading food labels
Asthma / Reactive Airway Disease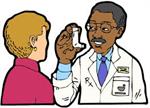 Asthma is a leading chronic illness among children and adolescents in the United States. It is also one of the leading causes of school absenteeism. On average, in a classroom of 30 children, about 3 are likely to have asthma
Effective asthma management can lead to the following positive results:
• A supportive learning environment for students with asthma.
• Reduced absences—students have fewer episodes and symptoms are treated earlier.
• Reduced disruption in the classroom— students have fewer symptoms when they adhere to their asthma treatment plan.
• Appropriate emergency care—school staff members know how to respond to emergencies.
• Full student participation in physical activities— physical education (PE) instructors and coaches know how to prevent exercise induced asthma.
http://pacnj.org/pacnj-asthma-treatment-plan/
Diabetes Management in School
For a student using insulin, diabetes must be managed 24/7, including the many hours spent at school, on field trips and in extra-curricular activities.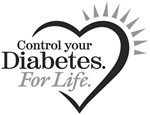 I have had many students with diabetes, some with pumps, some doing injections. Most need some assistance with calculations in 7th grade but by December they are pretty independent. I try to make them look at the whole picture and not just the numbers on their glucometers/sensors and in their calculations/pumps. If they are running high or low - what could the reason(s) be and how should it be treated taking into account how long from or until their next meal, how long from or until physical activity, or even how old  the insulin is that they are using or the battery in their pump.
I will send a copy of an individualized health plan to all of your child's teachers explaining to them that your child has diabetes, your child will be able to check his blood sugar in class and treat with insulin or a snack as needed, that he/she gets unlimited access to the bathroom and the water fountain. I also include a list of symptoms of hypo- and hyper- glycemia and the actions a teacher should take if they see any symptoms. A copy of the health care plan is kept on file with the class roster in case the teacher is absent and there is a substitute teacher. A copy also goes to guidance, administration, and the cafeteria. Most students come to me at lunch time to check their glucose and calculate. Whatever your child, you, and your doctor decide is best for him/her will be fine. I will need doctor's orders (as I am sure you are aware), just make sure they state "independent". I will be here as a resource and will call a parent if I have any concerns, just supply the number of the person easily accessible.
We have a Student Information System (S.I.S) that generates a red + when I input a student's medical concern into the system and will print out on the teacher's class rosters as well as be seen by teachers (password protected) on the computer screen. The teacher clicks on the + and the medical concern is there along with the health plan document. This information will also be available through guidance in the 504 that all teachers must sign off on. In summary, all of your child's teachers will get a written health care plan, there will be a notation red + in our password-protected S.I.S., and teachers will sign off on the 504 from Guidance (504 also appears in the S.I.S.).
Many students come in 7th grade and want to leave their glucometers, insulin pens, and snacks in my office. I strongly encourage students to carry their glucometers and Insulin pens (if applicable) and a snack with them at all times. I do this to encourage independence but also in the event we have an emergency that necessitates an evacuation, lockdown, or secure in place. I welcome extra supplies (batteries, pump tubing/site changes, ketone sticks, snacks, bottled water, insulin pen, spare glucometer) and will keep them secure in my office.
I am sure you have many more questions, please feel free to call or email. I try to get the students with diabetes an earlier lunch but many (most) times it does not work out with their schedule. Guidance may be able to help you with their lunch schedule. Your child can always snack in the morning if a late lunch will disrupt their routine.