NHS Student Assistance Coordinator
Lisa Cassilli, MA, LPC, NCC, ACS, SAC
Student Assistance Coordinator, Anti-Bullying Specialist
Nutley High School
300 Franklin Avenue
Nutley, NJ 07110
(973) 661-8997
lcassilli@nutleyschools.org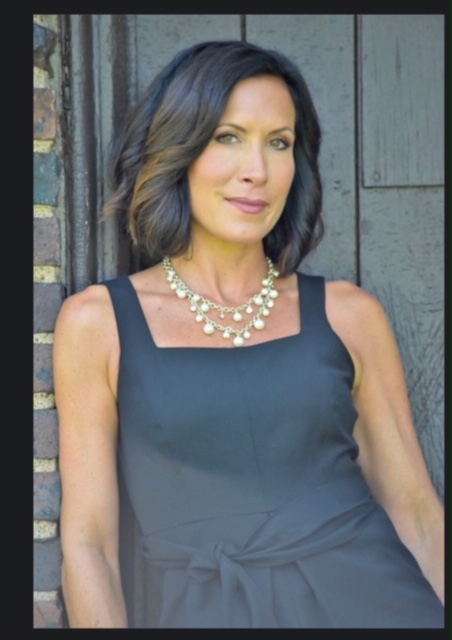 Mrs. Lisa Cassilli, MA, LPC, NCC, ACS, SAC was hired in 1997 as the first Student Assistance Coordinator (SAC) for the Nutley Public School District.  Recognizing the need for prevention and education activities, Mrs. Cassilli spearheaded the expansion of the Student Assistance Program by hiring two additional SACs to service the middle school (Mr. Joseph Cappello) and the elementary schools (Mrs. Nancy Thunell).  Since that time, Mrs. Cassilli has been able to concentrate solely on the needs of Nutley High School while working cooperatively with the SACs and School Counselors to create an extensive broad-brush program that provides counseling, intervention and referral services to students and parents.   Mrs. Cassilli is consulted regularly on the writing and revising of policies for the District including the Substance Abuse Policy, the Random Drug Testing Policy, the Harassment, Intimidation and Bullying (HIB) Policy, the Homebound Instruction Policy and the Suicide Prevention Policy. As the Anti-Bullying Specialist at the high school, Mrs. Cassilli leads all Harassment, Intimidation and Bullying (HIB) investigations and she is the Chairperson of the School Safety Team and NHS School Climate Team. She prides herself on helping to create a positive school climate for all students and utilizing "teachable moments" to invoke behavioral changes. Mrs. Cassilli is well versed in the Anti-Bullying Bill of Rights Act, HIB law and procedures, writing accurate/equitable HIB reports and identifying trends to develop proactive programs. Mrs. Cassilli is also a member of the Intervention and Referral Services Team, the 504 Team, the Crisis Management Team, and the Affirmative Action Committee.  She believes that one of the strengths of the District is the cooperative spirit of the staff employed.  Mrs. Cassilli is located in the main administrative office area on the first floor next to the Attendance Office and the Nurse. She maintains an open door policy in assisting students and parents through counseling and support services.  As a trained clinical professional, Mrs. Cassilli is often called upon by administrators to address a myriad of needs faced by students and families. Student Assistance Coordinator is synonymous with Crisis Counselor at the high school level. 
Mrs. Cassilli provides exemplary assembly programs that generate discussion and aim to provoke positive decision-making in students. In addition, she dedicates her time to training staff and parents on topics such as substance abuse, mental health issues, policy/regulations, parent/peer relationships and bullying.  In an effort to reach community stakeholders, Mrs. Cassilli has served on many committees in the community including HOPE, CHAMP, Municipal Alliance, and the Juvenile Conference Committee. She and Mrs. Meredith Gerckens created the CORE Ambassador program, a peer leadership group in which trained high school students provide mentorship to younger students. Mrs. Cassilli is the Acting Chairperson of Essex County ASAP (Association of Student Assistance Professionals) . In this leadership role, she provides ongoing supervision, training, policy review and case management collaboration for other SACs and counselors in Essex County. Mrs. Cassilli received the distinct honor of being named Educator of the Year in 2011-2012, a unique recognition for a professional who does not engage in traditional teaching on a daily basis. Mrs. Cassilli has a wall of photos in her office reflective of the students she has worked with over the past 24 years who continue to maintain contact and those who are thankful for her efforts.  It is these photos that bring her the most pride in her profession and remind her that, very often, a counselor makes a very big difference...just one student at a time. 
Mrs. Cassilli is a graduate of The College of New Jersey, having earned a Bachelor's degree in Psychology with a minor in Women's Studies and a Master's Degree in Counseling Psychology with a Drug and Alcohol Counseling Certification.  She began her career working in treatment centers and hospital settings, providing group and individual counseling to adolescents and adults until she was hired by Nutley.  Upon receiving recognition as a National Board Certified Counselor and receiving her NJ licensure as a Licensed Professional Counselor, Mrs. Cassilli began working as a private clinician while maintaining her full-time SAC position.  Mrs. Cassilli continued in graduate school to earn her Supervisor's Certificate, while coaching high school cheerleading for the District and while developing a renowned Peer Leadership program that was honored at the White House in 2000. Mrs. Cassilli is one of the proud founders of Nutley's ASPIRE a committee focused on providing community outreach to girls by empowering them to lead with kindness. This grassroots team of dedicated women works diligently to provide programs that instill respect and confidence among girls through mentorship and innovative activities. 
Mrs. Cassilli is married and the proud mother of three children: Ava Rose, Giovanni, and Vincent Rocco.  In her spare time, Mrs. Cassilli enjoys working with clients in her private practice, being a "sideline mom" at her childrens' sporting events, and going to the beach! She counsels individuals with the same spirit she embodies as a parent, often telling her own children and those she is fortunate enough to work with every day…"Promise me you will always remember: you're braver than you believe, stronger than you seem, and smarter than you think".-A.A. Milne
Currently, Mrs. Cassilli is providing virtual support for students and families through phone calls and Google Meets. As we all navigate through these uncertain times, we want to be certain that our students receive excellent standards of care and accessibility to counseling staff. Please email Mrs. Cassilli to set up a phone conference or Google Meet. In addition, please join our weekly Grade Level Student and Parent MeetUps at 1:30 p.m. to discuss ways to support our students and families.